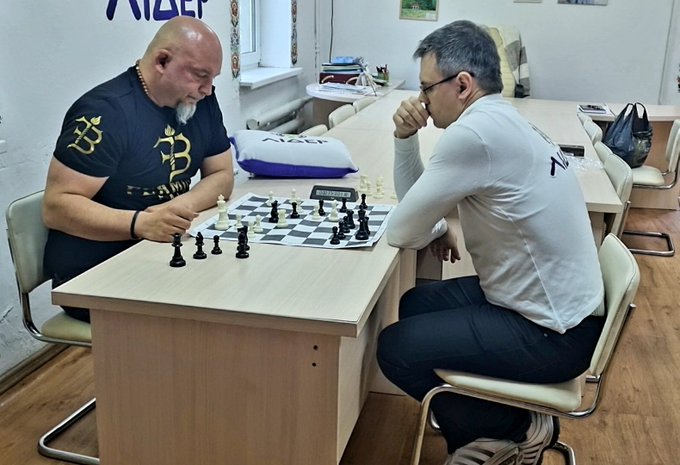 When I heard that there is a chess trainer in Children & Youth Center "Lider" in Dnipro, I was excited to square off against him. Well, I was pretty sure I can't do much against such a knowledgeable player, but I challenged him anyway. We played 5 games (10 min. per player) and he won all five.
However, I enjoyed the games, followed by a short lesson. I was happy to learn that my chess level is pretty good, considering the fact I'm self-thought.
I also learned that Alexey has a FIDE rating of 1985, which is a considerable difference compared to my 1604. I'm a simple amateur who loves the game and this was a great opportunity to relax a bit from my busy daily schedule in Ukraine.