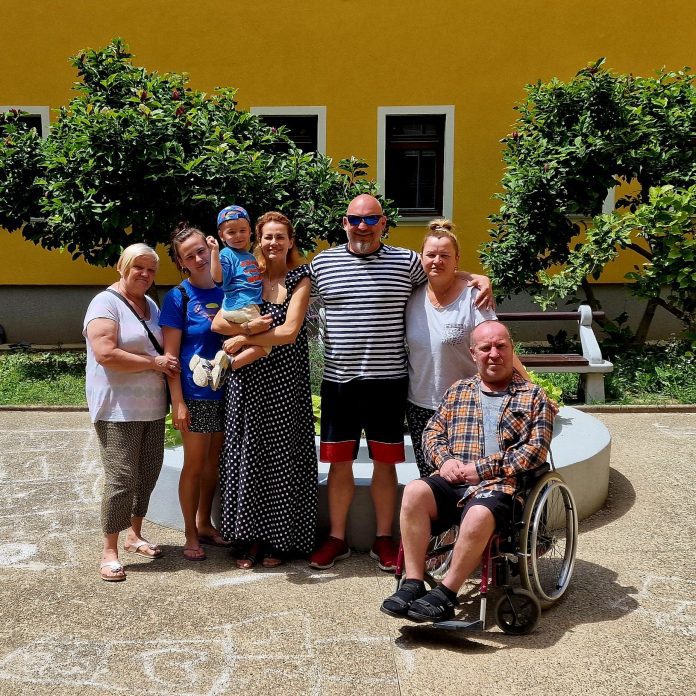 Six frightened people. One 3,5-year-old child. One disabled person. Three cars. 1950 km from Ukraine to Croatia.
That's the short story. A longer one begins in Severodonetsk where Tamara, her 24-year-old daughter Bogdana and 3,5-year-old Savely saw the end of their peaceful lives. Russia started shelling their city, moving them to basements. They lived there for two weeks, together with their neighbors and friends, sharing poverty, sickness, and sleepless nights. Eventually, they escaped to Lysychansk to share the same horrors with Olena and Andrei, the parents of Bogdana's husband. Two days before the war Andrei suffered a stroke and was trapped in his body when the Russian rockets started destroying everything they hold most dear. After two more weeks in the basement, the family managed to hire a driver that took them to Dnipro. It was anything but a peaceful journey; explosions followed them until they reached safety. Relative safety, as days in Dnipro are also painfully colored by sirens and rocket hits.
They reached out to us asking for help with food and medicines. Our volunteer Sasha visited them soon after, just to learn how difficult problems the family is facing. We decided to pay them a new visit and explore options. We found them in a small room in the apartment where 16 people have found their shelter after fleeing homes. We knew they can't live there for much longer. The decision was made and soon after they were Googling "Croatia".
Ten days later they were on their first journey outside of Ukraine. From Dnipro to Vinnytsia, from Vinnytsia to the border with Hungary in Zahony. From Zahony to Varaždin, Croatia.
I didn't see many great happy endings in Ukraine. Let me hold on to this one for a while.